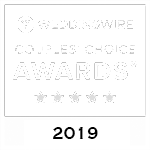 Syed was like the wedding planner we wish we had from the get-go. With his countless years of experience he ran through each of our selections and ideas and made sure we didn't make a fool of ourselves. By the time our wedding cam around he made so many improvements to the venue that blew us away; it was almost like we got something for twice what we paid.
On the wedding night Syed personally made his mission to ensure our night was perfect, from setting up, to opening the limo door for us and escorting us to the door on an icy night, to even finding a spare extension cord when my projector couldn't reach. He stressed the details so we didn't have to.
Jason P.
The venue is breathtaking! Inside and out! I was referring to it as Rustic Elegance. There are huge floor to ceiling windows to enjoy the scenery overlooking the woods and the lake, then the ballroom is just beautiful!! The lighting and the bar area are amazing. I wish we had been able to put together a montage of photos of us to display on the many tv screens around the ballroom. They only do 1 wedding a day so the whole day is reserved for you. We showed up a few hours early to have our photos taken before hand. Our ceremony was on the outside patio under the arbor, but they have a few different options.
All my guests raved about how much food was set out and how delicious it was! And they had plenty of staff to comfortably accommodate 95 guests.
I'm so glad we found this venue!
It turned out to be such an incredible day! Knowing that we were well taken care of was one less thing I had to worry about for the day. Anyone looking for a beautiful venue, I would highly recommend The Estate at Farrington Lake!!
Leah
We booked our wedding venue way in advance – two years prior to our wedding day in October 2016. We loved the venue at first glance, and knew this is where we wanted to get married. We signed our contract in 2014, and the staff was so inconsistent throughout the two year planning process. We went through 3 sales managers! We were worried and even more so when we learned two weeks before the wedding that the venue had a new owner. Well, one sit down with Syed was all it took for us to feel comfortable. He upgraded our signed contract with better options, added the Premium Bar to our Standard bar, and changed our buffet style dinner to stations around the reception area. This was so much better for us and our guests – it avoided the crowding as everyone lined up for food which we were nervous about. Syed completely revamped the wedding venue – we felt like we were getting married somewhere new for the same cost we had already budgeted for. In just two weeks, he wowed us with his experience, his style, and the way he turned the venue into something so elegant. We wish he had been there all along. This venue definitely needed his touch. Syed's wife, Lydia and our sales manager Anna were also amazing! They were on top of everything on our wedding day and helped make suggestions for last minute décor. They were very flexible and made us feel like we didn't need to worry about anything. A few things went wrong that day but that was to be expected. The lights were not working properly, which was no one's fault. Also, it was raining and outdoor ceremony was delayed in the hopes that it would stop. The staff, and even Syed were outdoors multiple times to clean the ceremony area to make sure it stayed dry. Our guests loved and complimented our venue and food. A lot of them asked us for more details on the venue, as they would definitely consider getting married here. That tells you, the Estate is definitely a worthwhile place to book your wedding. We definitely recommend it!
Anna
… Syed is truly a saint! Our families can be a bit much, but he was flawless in putting everyone at ease and all the way up to our wedding day; that sincere concern to make sure everyone was happy never once faltered.  … I could go on for days, bottom line is my wedding was everything I dreamed of and I owe a big part of that to Syed and his amazing team …
Stephanie
… The place was set up beautifully and everyone was complimenting the hard work that went into the day. It's truly evident that Syed and his team are well trained and know how to make the brides and grooms feel so special. Syed was amazing & made sure my husband & I remembered every detail and every item we needed to bring for the wedding day!! …
Holly
… Syed was extremely helpful and was literally available to answer questions or concerns at any time. Guests at our wedding are still raving about how incredible the food was at our wedding! Throughout the whole cocktail hour, all of our guests kept telling us how unbelievable the food was. We had 260 guests at our wedding and I was worried that there was going to be lines at the bars all night, but the staff was so efficient so there were never any lines at the bars. The staff was great and Syed was a pleasure to work with!
Anthony and Marlena Scarola
Meet the Team
Ashok Nath

Executive Garde Manger

Kostis Konstantinidis

Executive Chef